Veterinary Surgeon
Dr. Alexandra Diekgerdes
Veterinary Surgeon
The diversity of this profession with its unique animals and people as well as the combination of preventative and therapeutic interventions fulfil and excite me every day.
Together with our dedicated and well coordinated team the optimal treatment of your pet is of particular importance.
In consultation with you and depending on the diagnosis I will decide between classical orthodox medicine, surgical intervention or alternative therapy.
We are a member of the following organisations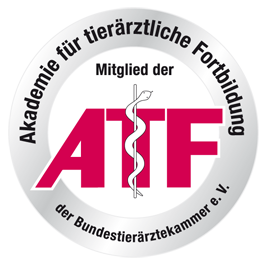 | | |
| --- | --- |
| bpt | Bundesverband Praktischer Tierärzte e.V. |
| ATF | Akademie für Tierärztliche Fortbildung |